Paul Marchant
Managing Director
Paul Marchant founded the company with his wife Christine. He has over 30 years' experience in the industry.
TCL Air Conditioning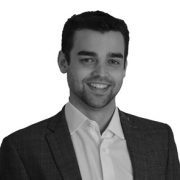 Ryan Marchant
Director of Operations
Ryan Marchant started to work with the company 10 years ago. Paul has passed over his wide knowledge to Ryan over the years. Ryan has extensive knowledge of different sectors – he has been working with Clarks, Jack Wills, Lakeland, Day Lewis, Flight Centre and many more high street customers. Ryan is looking after the Scheduling and Installation Department and he guarantees that our engineers provide the highest quality service to our customers.
TCL Air Conditioning